A Life-Saving
Solution for All
Avive AED™ Training Cartridge
Item#: ACC08
Regular price
Price:
$74.99 USD
Regular price
Price:
$74.99 USD
Sale price
$74.99 USD
Unit price
per
Sale
Sold out
The Avive Training Cartridge allows you to easily convert your Avive AED into a training unit to run realistic simulations and training exercises.
The Avive Training Cartridge is the perfect accessory for CPR instructors, organizations who need to train employees, and even families who desire a life-saving AED and a training device - all in one. There's no longer a need to lug around multiple units or spend extra money on devices only used for training! 

To activate Training Mode, simply replace your life-saving Avive Pad Cartridge with the Avive Training Cartridge, and you're ready to train. 

One (1) cartridge with two (2) pads that can be used for training purposes.
IMPORTANT: The Avive Training Cartridge is for TRAINING PURPOSES ONLY and will NOT deliver defibrillation therapy.
Avive's Training Mode includes the following distinctive features:
The ability to advance the AED's instructions with a "pads placed" button on the Avive Connect AED's touchscreen, allowing for training without a remote control
The ability to pre-set various training scenarios using the Avive Connect AED's touchscreen interface
The ability to quickly reset the training pads into the Training Cartridge for the next training use
Availability & Pre-orders:
When available, this item will ship to you via UPS from California. Pre-orders placed are fully refundable prior to shipping, and help hold your place in line so that you can get your items as quickly as possible. If you'd like to make any changes to your order prior to shipping, please call us at 1 (8000 489-4428 or email us at support@avive.life immediately.
Shipping Rates & Speeds:
At check out, you will typically see multiple shipping options with estimated delivery dates, so you may choose the option that works best for you.
Please note that some items may be ineligible for expedited shipping; these items are marked as such in the product description. Currently, we only ship to customers located in the United States.
Shipping Charges:
All shipping charges are based on the weight of the product(s) ordered and the destination "Ship To" zip code. We calculate these costs by using the carrier rate calculators. Check out our full Shipping Terms here.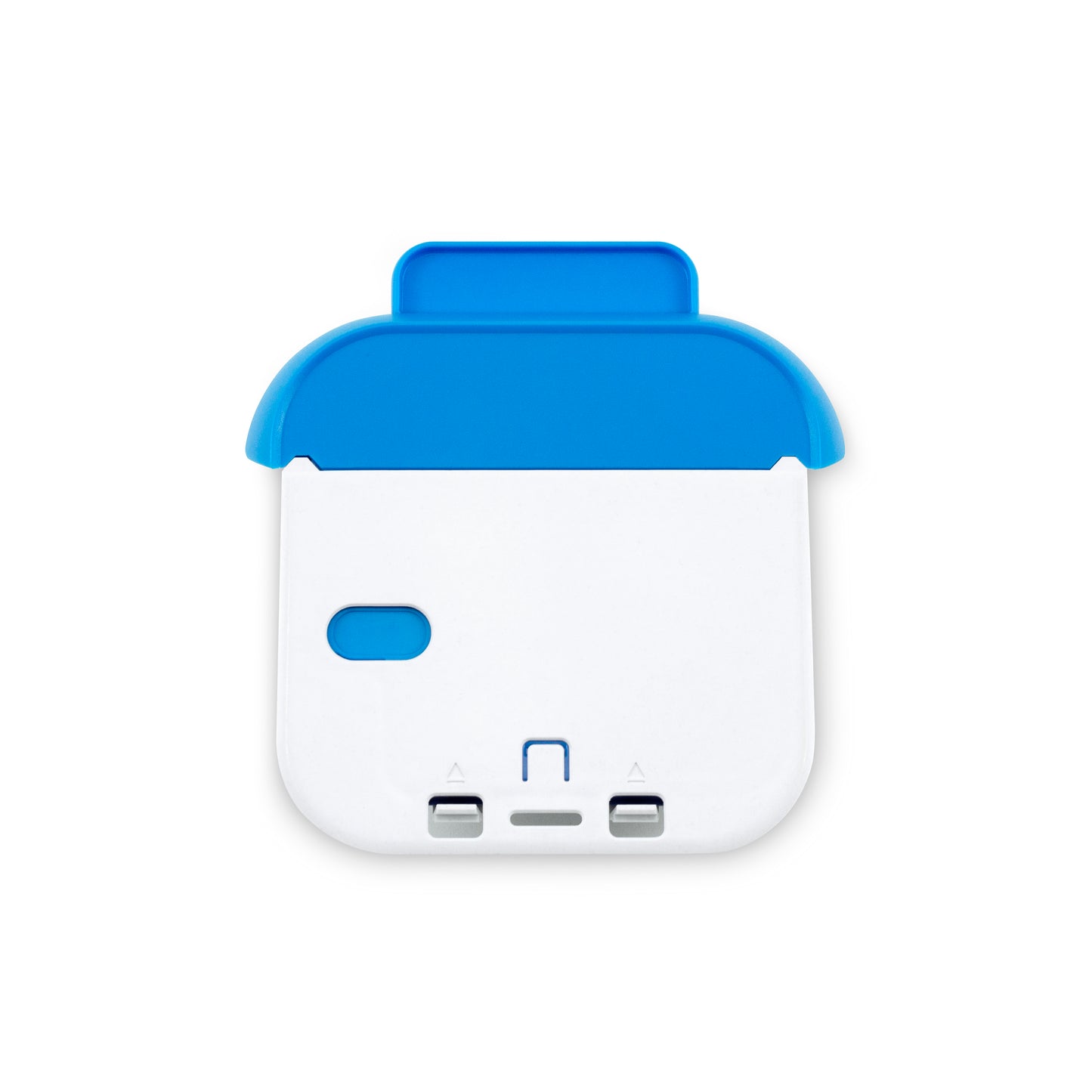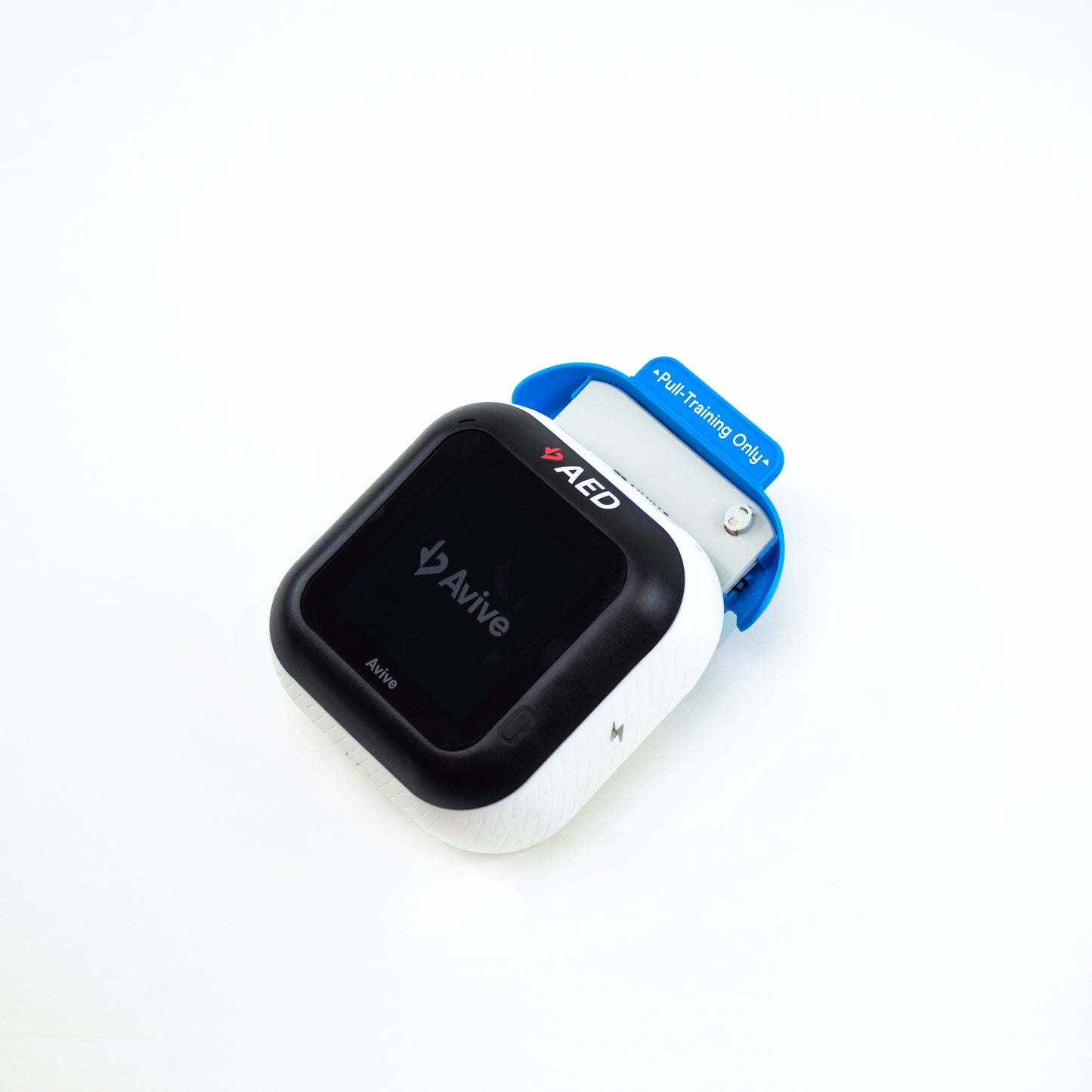 Expand life-saving AED training without the hassles
Simply snap in the Training Cartridge, and your life-saving AED will be converted to a full training device capable of training by simply using the Avive Connect™ AED's touchscreen. No matter how you want to train, we're here to help you amplify knowledge.
Additional Information
Our Warranty:
We provide a limited warranty to the original end user for our AED units and associated accessories. Our AED's are warranted for five (5) years from the date of shipment. If the AED is registered with the REALConnect™ maintenance services, the warranty is extended to eight (8) years. Disposable Avive Pad Cartridges are warranted until the expiration dates listed on the package. All other approved accessories are warranted for 90 days, or the expiration date, whichever is later. Find our full Limited Warranty Policy here for more details and conditions.
Return Policy:
Avive Solutions is committed to your satisfaction. If we make an error with your order, or you receive defective or damaged merchandise, please call us at 800-489-4428 or email us at support@avive.life immediately.
If you ordered the incorrect item or need to return an item for other reasons, we offer FREE returns within 30-days of delivery, so long as a few simple conditions are met. Check out our full Return Policy here.