A Life-Saving
Solution for All
Avive Connect AED™ Training Package
Item#: PKG01
Regular price
Price:
$1,469.00 USD
Regular price
Price:
$1,579.97 USD
Sale price
$1,469.00 USD
Unit price
per
Sale
Sold out
Whether you're a CPR instructor that teaches courses regularly, a building safety manager who's in charge of training your staff, or someone at home that wants to teach your family members how to use an AED, get what you need with the Avive Connect Training Package.

This package is the perfect fit for instructors looking for the smallest and lightest FDA-approved AED, but with the added convenience of converting their life-saving AED into a training device.

Avive Connect AED

One (1) fully-automated, FDA-approved Avive AED defibrillator with an Avive Connect factory installed
One (1) Avive AED™ Pad Cartridge, containing one set of two (2) adhesive electrode pads and can be used on either adults or children for analysis and defibrillation.
One (1) medical-grade Avive USB Power Adaptor
One (1) one-meter (3.3 foot) Avive USB Charging Cable
8-year warranty after quick, easy online registration

One (1) FREE year of access to Avive REALConnect™ Services
One (1) Avive Connect Semi-Rigid AED Carrying Case
One (1) Avive CPR/AED Rescue Kit
One (1) Avive Training Cartridge
With the Avive Training Cartridge installed, the Avive Connect AED can be converted into a complete training solution, allowing your staff or CPR training students to run through realistic training simulations. Instructors won't have to lug around heavy AEDs and separate training units. Instead, they can store everything required to teach a class in their modern Avive Connect Semi-Rigid AED Carrying Case.
Since the AED is powered by the only FDA approved embedded rechargeable AED battery, after you're done training, simply recharge your device, and you'll be ready for your next round of instruction. No batteries require purchase or replacement!
Shipping Info:
This item will ship to you via UPS from California. If you'd like to make any changes to your order prior to shipping, please call us at 1 (800) 489-4428 or email us at support@avive.life immediately.
Shipping Rates & Speeds:
At check out, you will typically see multiple shipping options with estimated delivery dates, so you may choose the option that works best for you. Please note that some items may be ineligible for expedited shipping. Currently, we only ship to customers located in the United States.
Check out our full Shipping Terms here.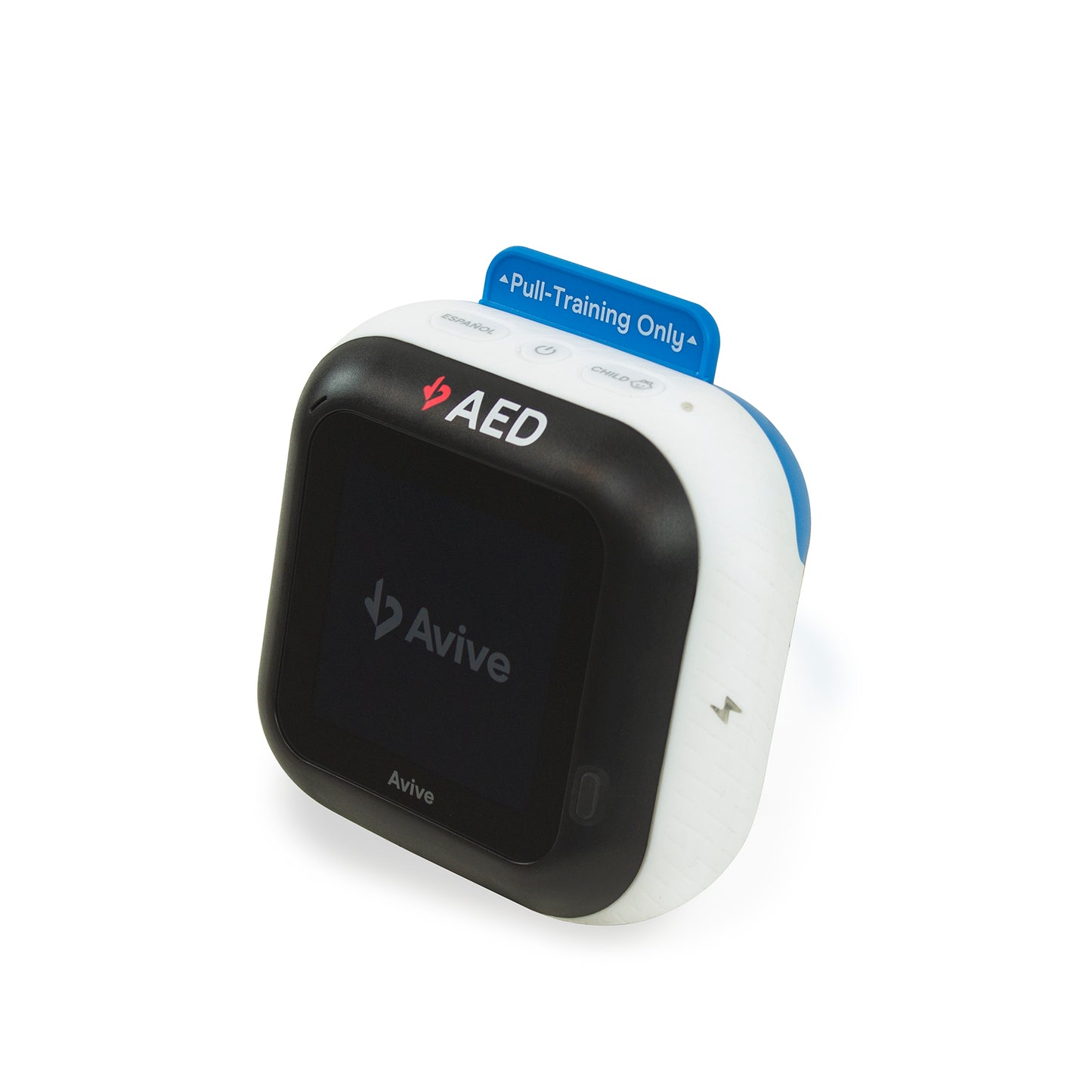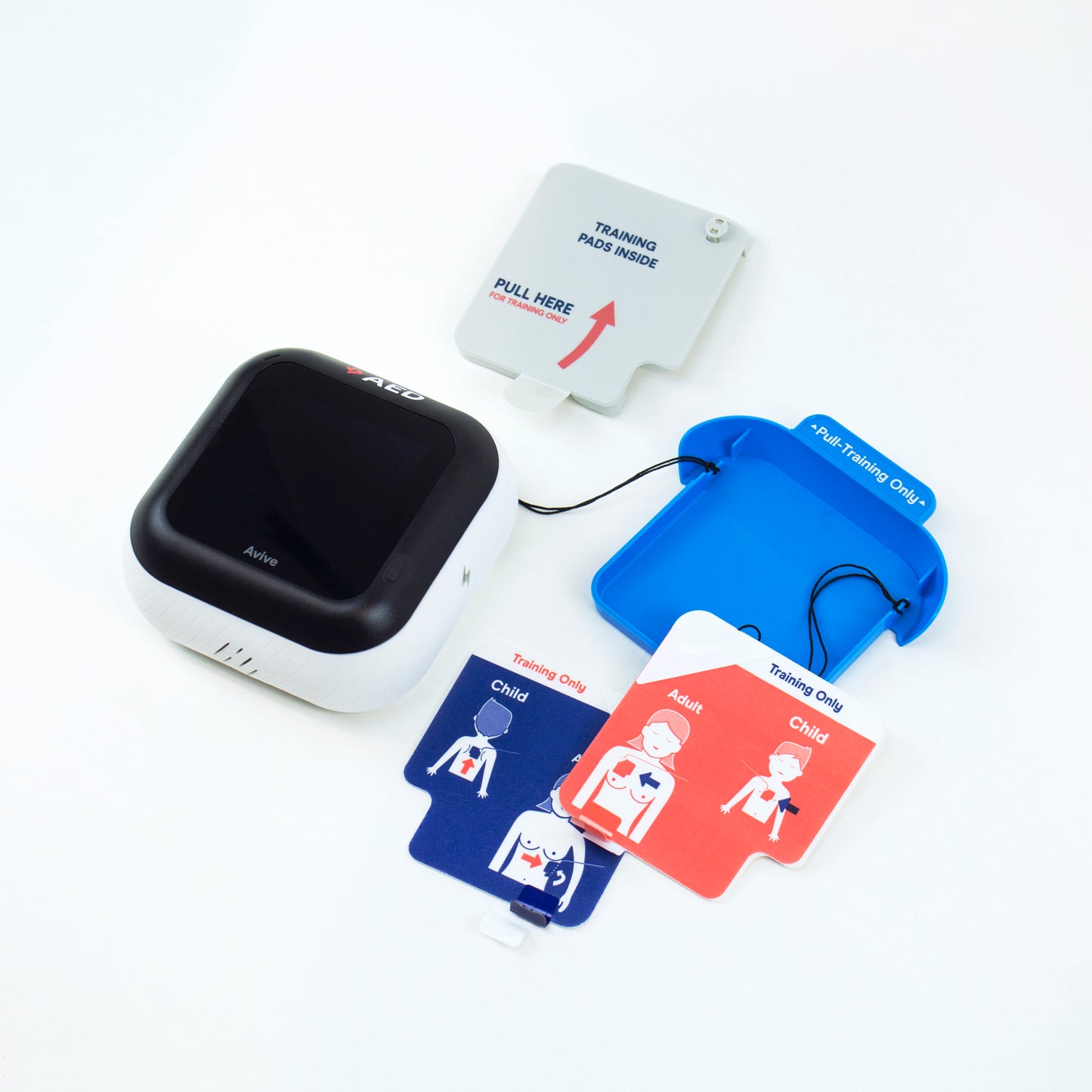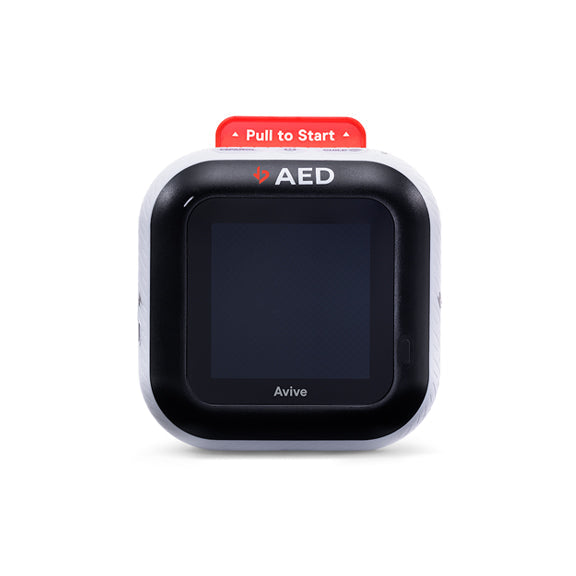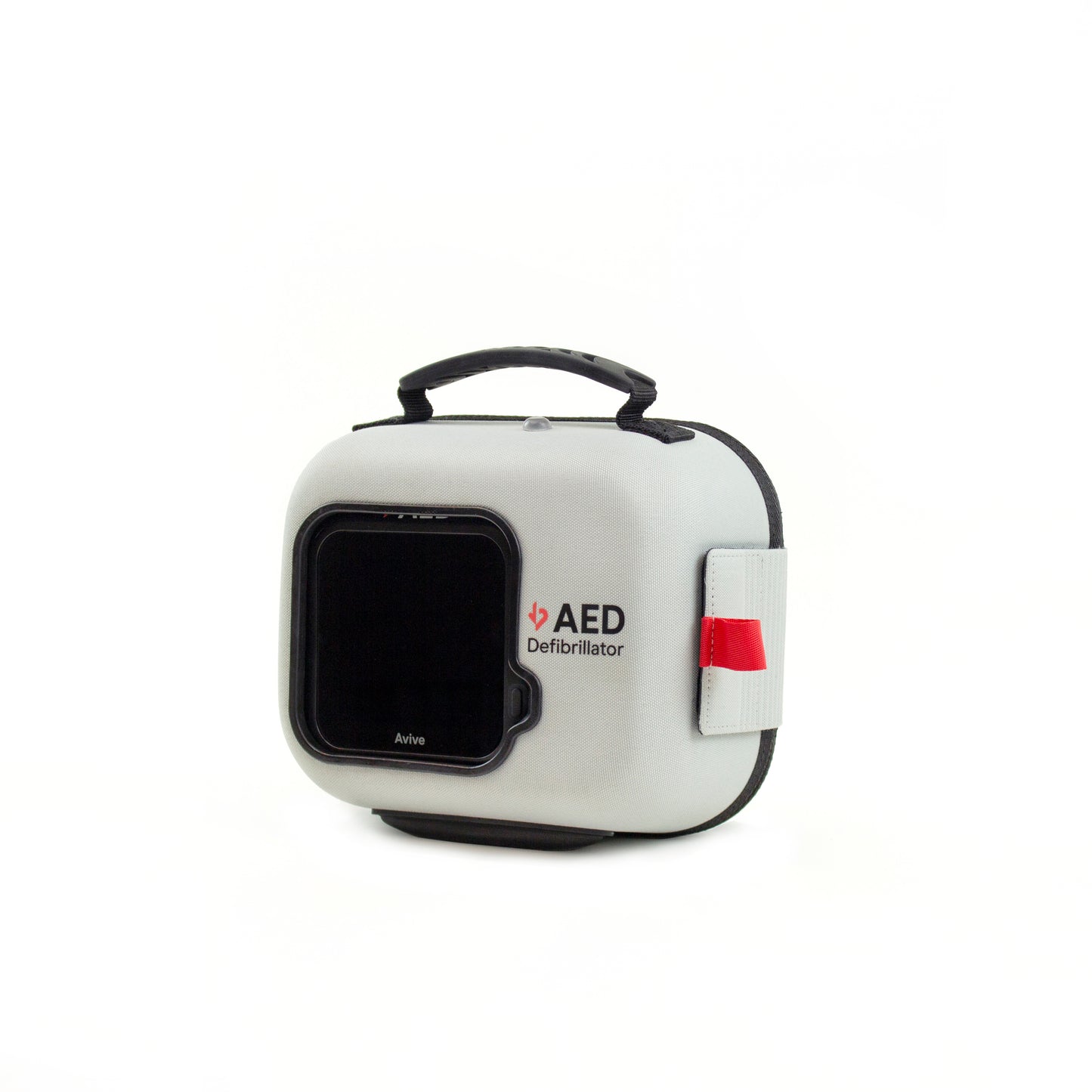 Additional Information
Our Warranty:
We provide a limited warranty to the original end user for our AED units and associated accessories. Our AED's are warranted for five (5) years from the date of shipment. If the AED is registered with the REALConnect™ maintenance services, the warranty is extended to eight (8) years. Disposable Avive Pad Cartridges are warranted until the expiration dates listed on the package. All other approved accessories are warranted for 90 days, or the expiration date, whichever is later. Find our full Limited Warranty Policy here for more details and conditions.
Return Policy:
Avive Solutions is committed to your satisfaction. If we make an error with your order, or you receive defective or damaged merchandise, please give us a call at 800-489-4428 or email us at support@avive.life immediately.
If you ordered the incorrect item or need to return an item for other reasons, we offer FREE returns within 30-days of delivery, so long as a few simple conditions are met. Check out our full Return Policy here.