A Life-Saving
Solution for All
Avive Connect AED™ Corporate Package
Item#:
Regular price
Price:
$1,639.00 USD
Regular price
Price:
$1,734.92 USD
Sale price
$1,639.00 USD
Unit price
per
Sale
Sold out
Corporations and large organizations spanning multiple facilities and locations have unique needs when it comes to AEDs and AED monitoring.

Whether setting up your first fleet of AEDs or replacing and upgrading an existing AED program, the Avive Connect AED Corporate Package is right for you!

One (1) fully automatic, FDA-approved Avive Connect AED™
One (1) Avive AED Pad Cartridge, containing one set of two (2) adhesive electrode pads that can be used on either adults or children
One (1) medical-grade Avive USB Power Adaptor
One (1) one-meter (3.3 foot) Avive USB Charging Cable
8-year warranty after quick, easy online registration
One year of FREE access to Avive's REALConnect™ Services
One (1) Avive Connect AED Semi-Rigid Carrying Case
One (1) Avive Connect AED Wall Cabinet (Charge stand sold separately)
One (1) Avive Rescue Kit
One (1) Avive Flexible AED Wall Sign
Designed to offer more features for less cost, every Avive Connect AED includes:
GPS, Cellular, Bluetooth, and WiFi wireless communication for daily AED monitoring and notifications, bi-directional communication with 911, and rapid transfer of valuable incident data from the AED
Avive's EverCharge™ Battery, to help keep your costs down with the industry's only embedded rechargeable battery that never needs to be replaced throughout the life of the device
AllRescue™ Technology that allows every AED to be used on either children or adults with the same set of electrode pads, and bilingual language selection between Spanish or English
The ability to easily convert your device into Training Mode by simply inserting the Avive Training Cartridge - empowering you to be ready to step up when it counts the most
One year of FREE access to Avive's REALConnect™ Services, which includes a web and mobile platform to simplify AED maintenance and fleet management, novel integrations into 911 to streamline response, a replacement Avive AED Pad Cartridge included upon expiration and use, Medical Direction & Program Management, and more!
Shipping Info:
This item will ship to you via UPS from California. If you'd like to make any changes to your order prior to shipping, please call us at 1 (800) 489-4428 or email us at support@avive.life immediately.
Shipping Rates & Speeds:
At check out, you will typically see multiple shipping options with estimated delivery dates, so you may choose the option that works best for you. Please note that some items may be ineligible for expedited shipping. Currently, we only ship to customers located in the United States.
Check out our full Shipping Terms here.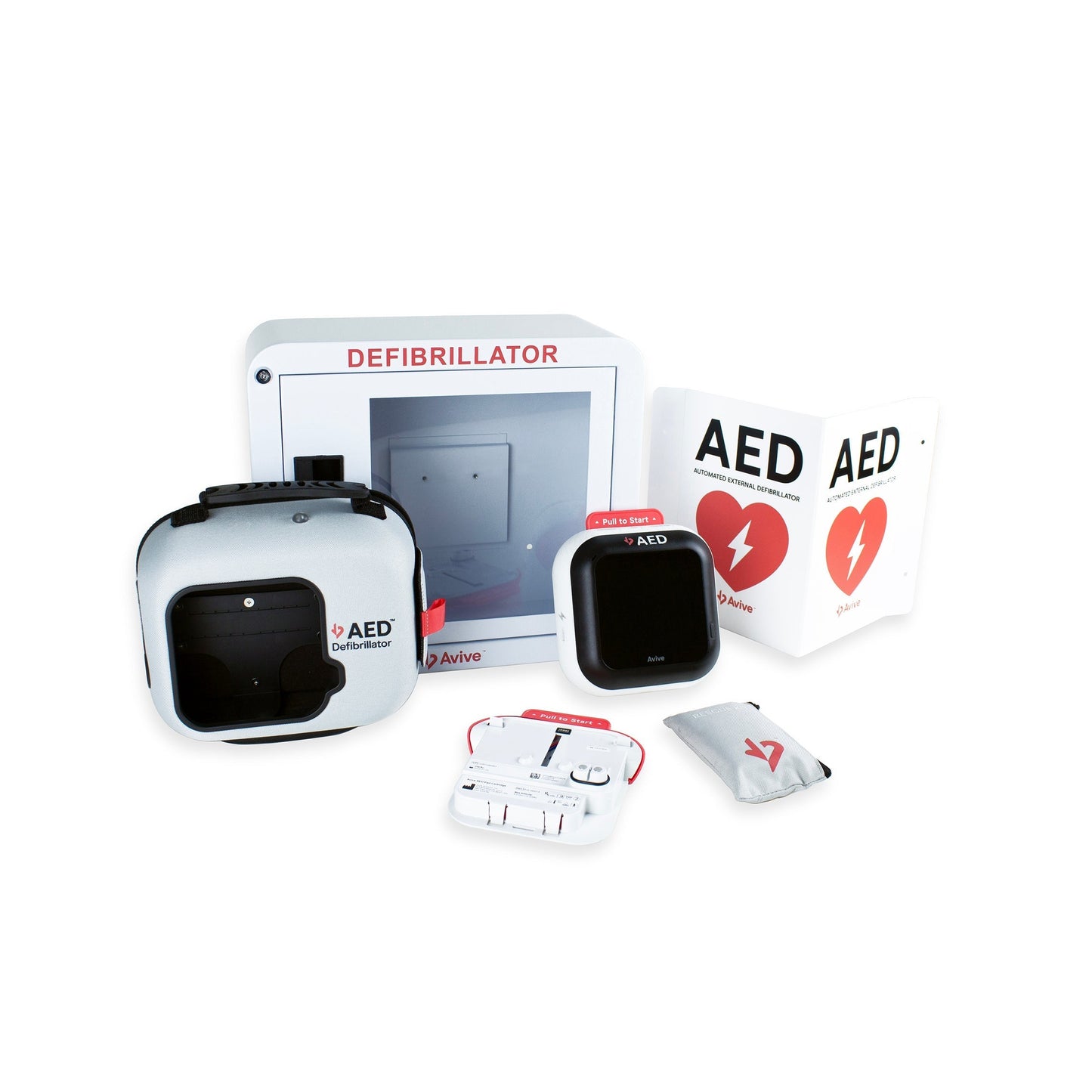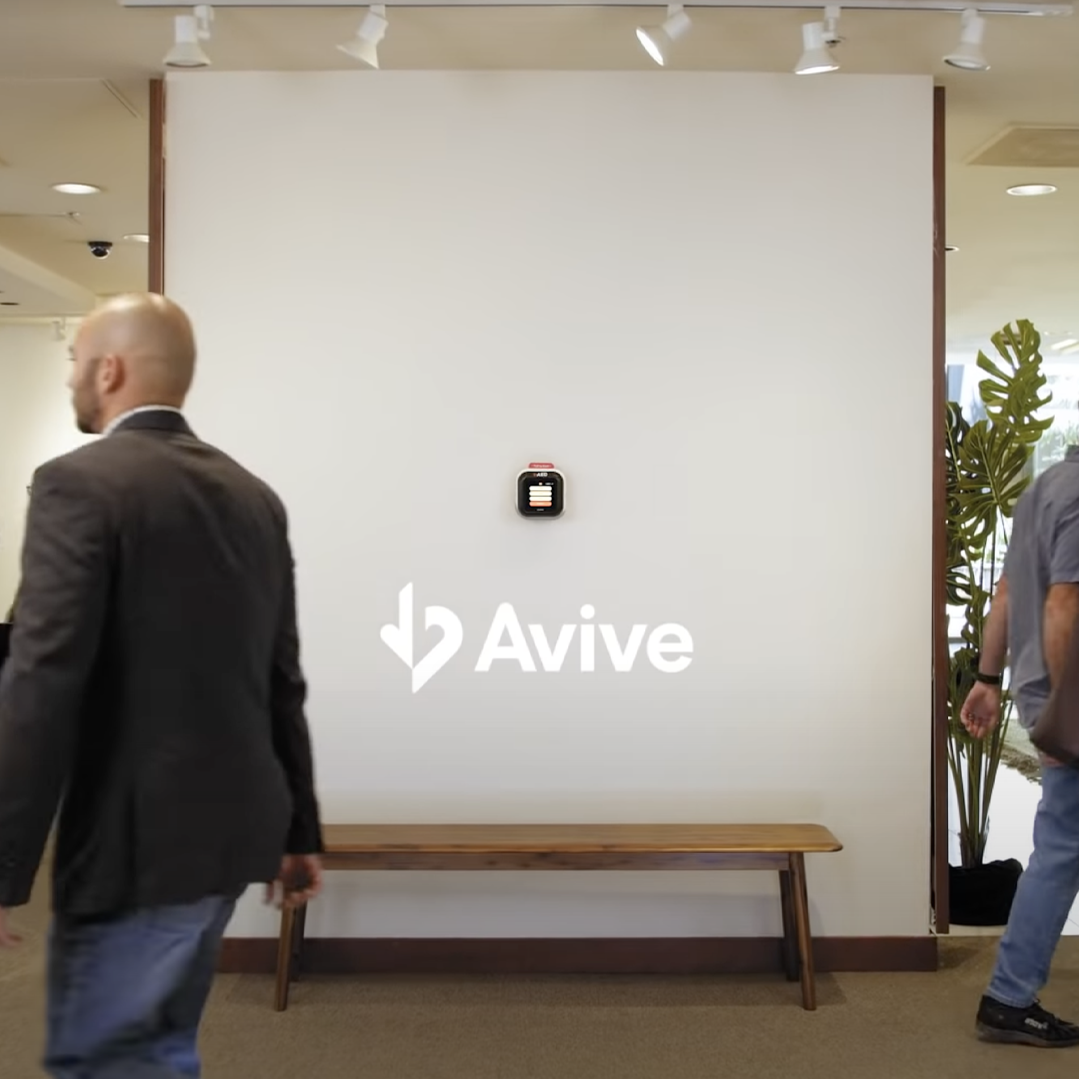 Avive Connect AED™ Corporate Package
Micah has been my go to AED resource for years and when he told me about Avive I couldn't wait to be a part of it. A beautiful blend of life saving technology, easy oversight, and quick access to emergency personnel has this AED and company head and shoulders above the rest. Ordering was easy, AED setup was easy and I can sleep well knowing I have a fantastic AED and team at Avive to help our members when they need it most.