A Life-Saving
Solution for All
Avive Connect AED™ with LIFESaver Plan™ Membership
Item#: AED01LS
Regular price
Price:
$349.00 USD
Regular price
Price:
Sale price
$349.00 USD
Unit price
per
Sale
Sold out
At Avive, we are committed to providing a fully-featured AED, advanced platform technology, and comprehensive response system, all for a great price.
Avive's LIFESaver Plan allows people access to a life-saving AED for a low annual price. Protecting the hearts in your home and community has never been easier.
The LIFESaver Plan gives you a lot more for far less - making AED ownership easy and accessible for all. 
One (1) fully-automated, FDA-approved Avive AED with Avive Connect factory installed AED
One (1) Avive AED Pad Cartridge, containing one set of two (2) adhesive electrode pads and can be used on either adults or children for analysis and defibrillation.
One (1) medical-grade Avive USB Power Adaptor
One (1) one-meter (3.3 foot) Avive USB Charging Cable
8-year warranty after quick, easy online registration
Full access to REALConnect™ Services
REALConnect Platform - Maintenance Simplified - User-friendly, customizable dashboard to help you wirelessly manage your unique hierarchy of AEDs, locations, and AED managers. Daily remote monitoring of AED readiness and real-time notifications offer unparalleled insight into your program's health status viewable on desktop and mobile
QuickRescue™ Technology and 911 Integration - automatically share your GPS location and important AED incident information during an emergency with 911 operators - potentially saving valuable time and helping to get professional help to the scene quickly
Avive Intelligent Response™ - enabling 911 to dispatch Avive Connect AEDs to nearby suspected Sudden Cardiac Arrest victims, notifying people when and where it is needed to save a life (can opt-out if feature not desired, and only available in participating jurisdictions. Contact Avive to learn if this feature is available in your area)
Rapid Wireless Incident Data Transfer - Rapid transfer of AED Incident Data to first responders and physicians to support patient care
Pad Replacements - auto shipment of Avive AED Pad Cartridge upon expiration, or upon use*
Medical Direction and Program Management
*One Avive AED Pad Cartridge post-use replacement is available annually per active, uninterrupted Avive Connect AED enrolled in the LIFESaver Plan. Post-Use Incident Report Required. Other restrictions may apply. Contact Avive for more details.
Shipping Info:
This item will ship to you via UPS from California. If you'd like to make any changes to your order prior to shipping, please call us at 1 (800) 489-4428 or email us at support@avive.life immediately.
Shipping Rates & Speeds:
At check out, you will typically see multiple shipping options with estimated delivery dates, so you may choose the option that works best for you. Please note that some items may be ineligible for expedited shipping. Currently, we only ship to customers located in the United States.
Check out our full Shipping Terms here.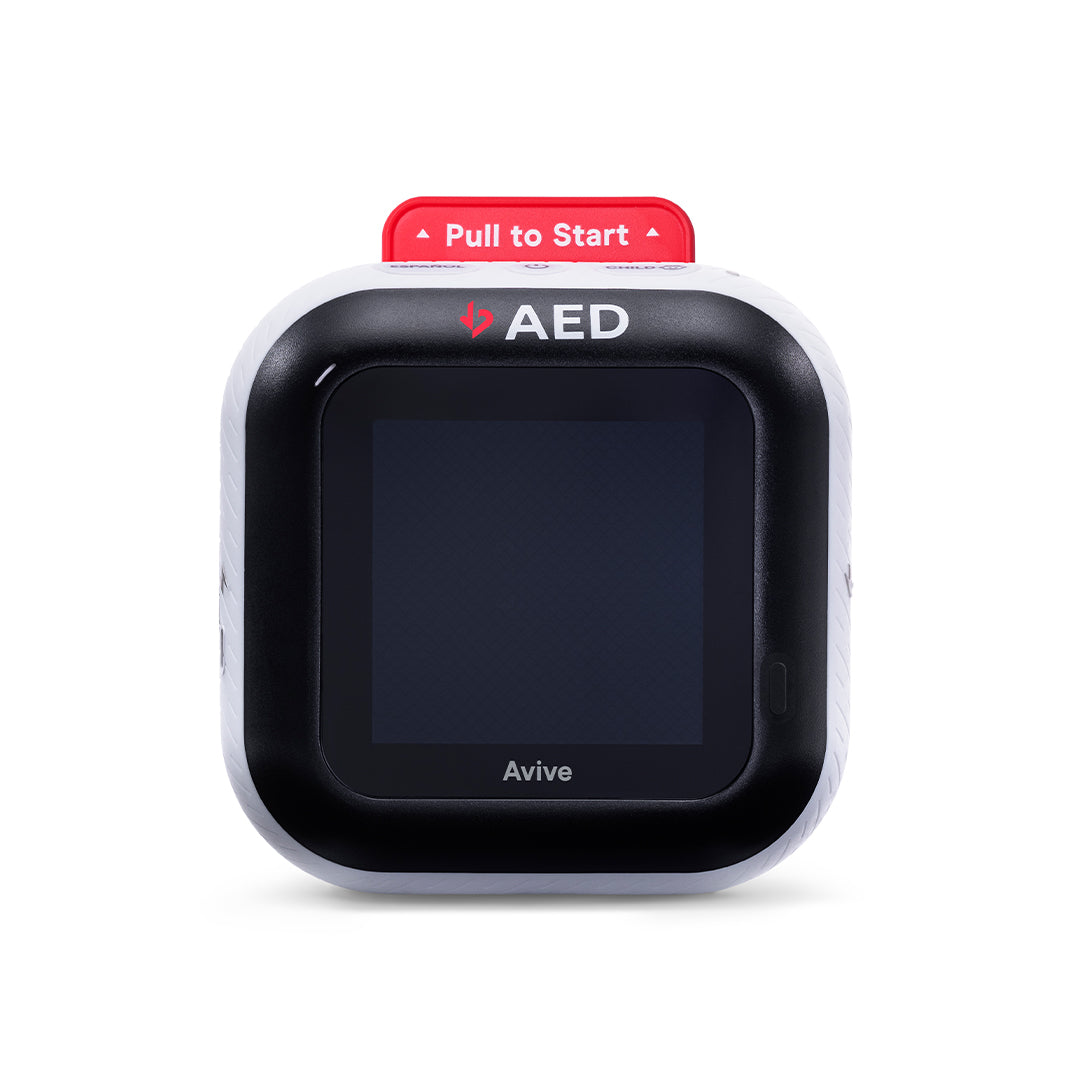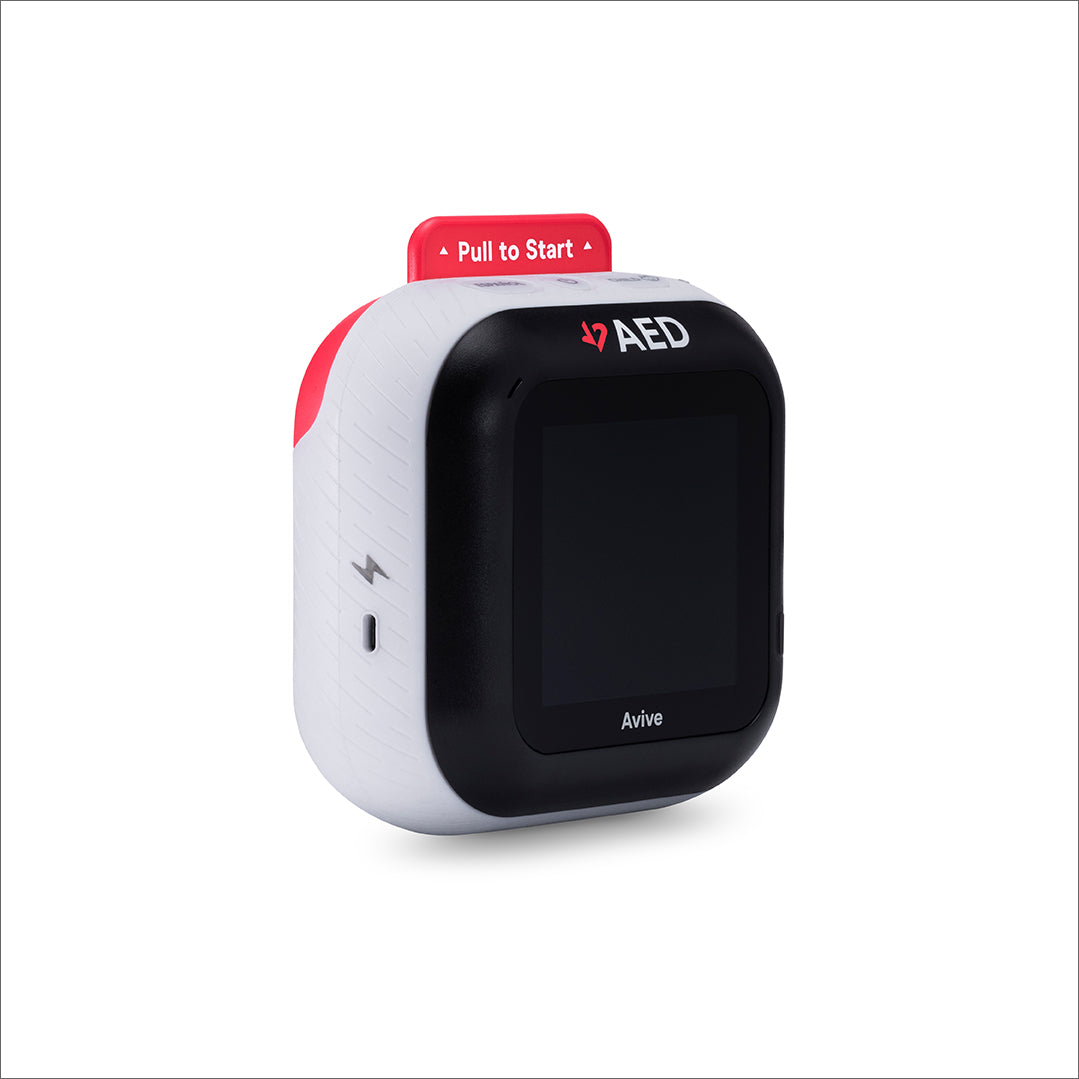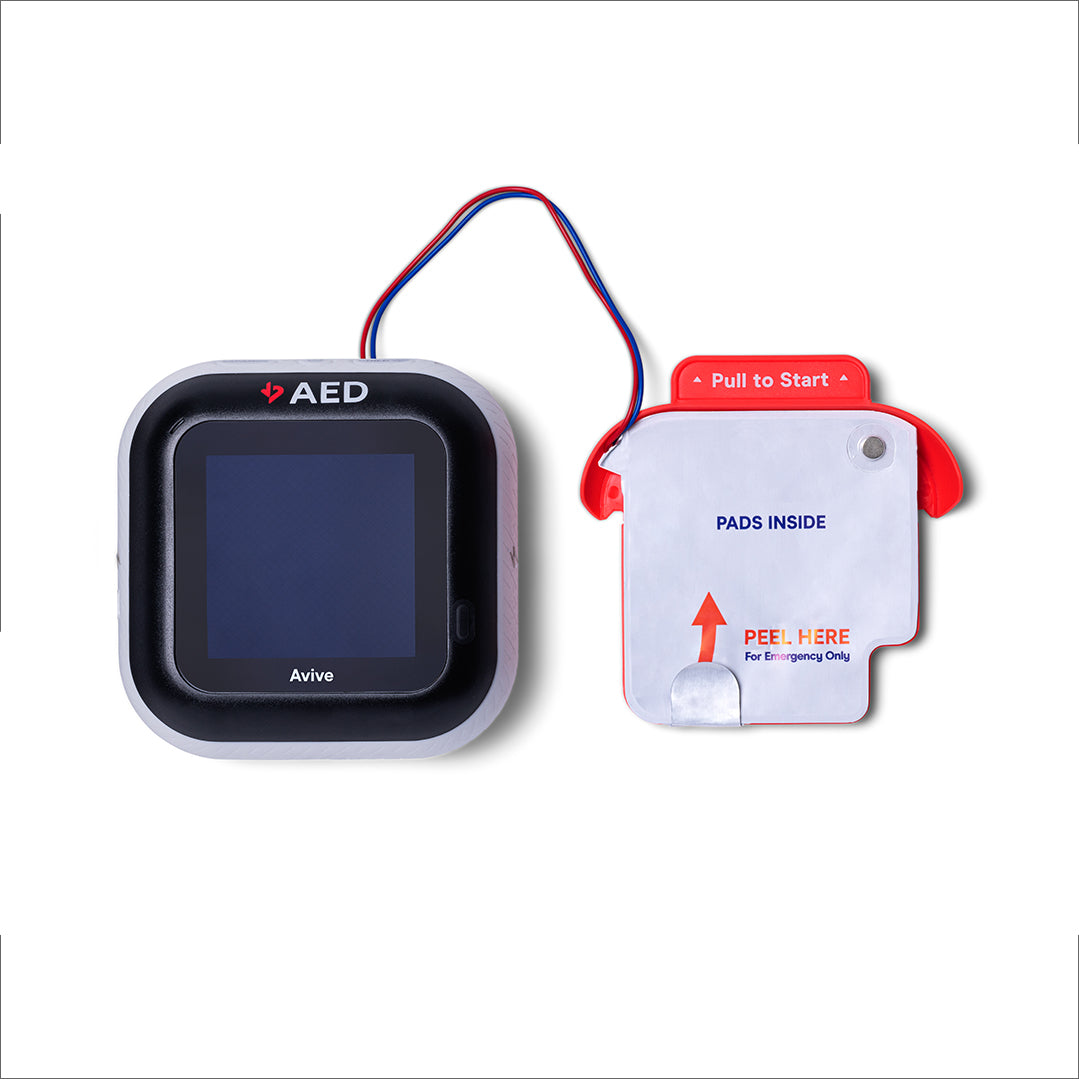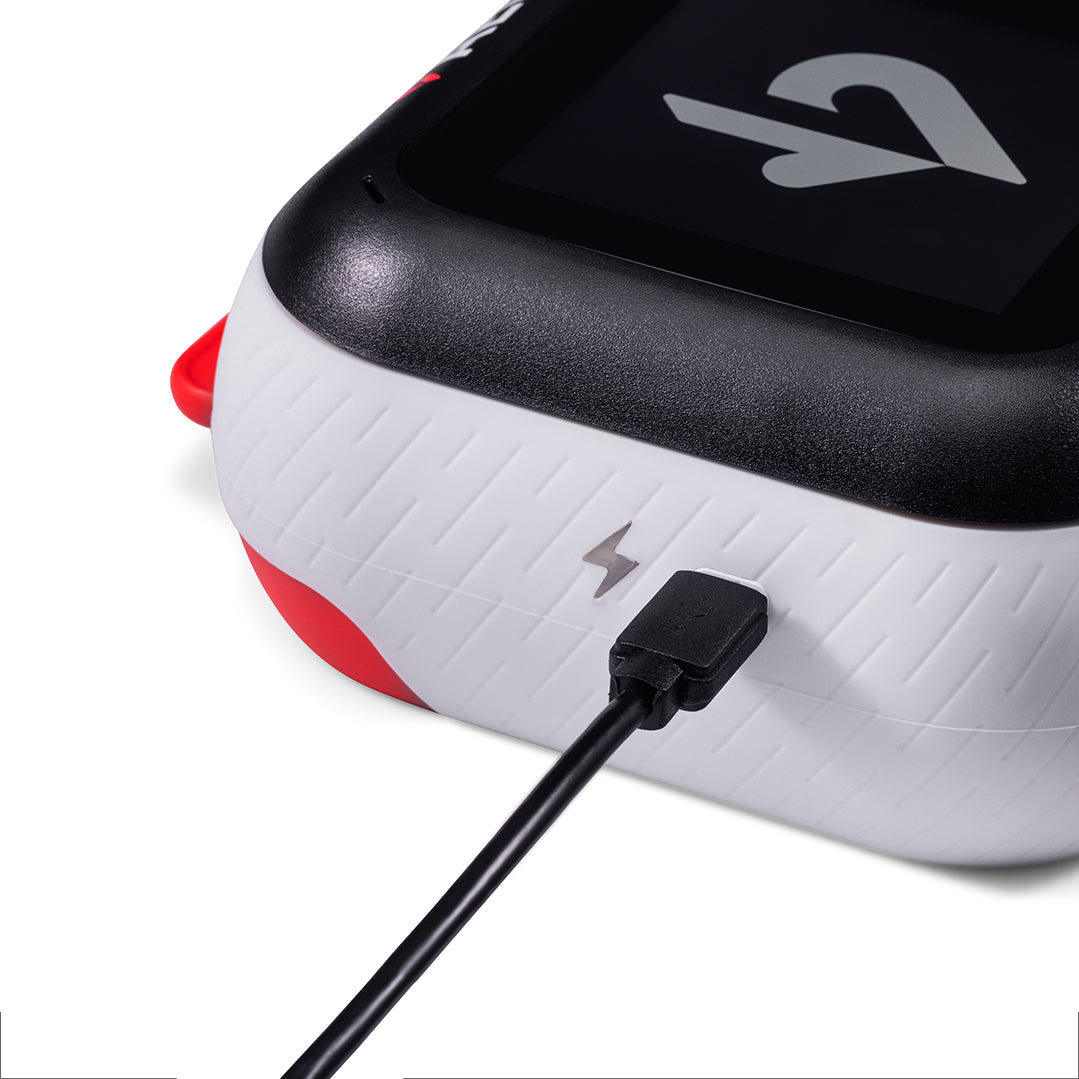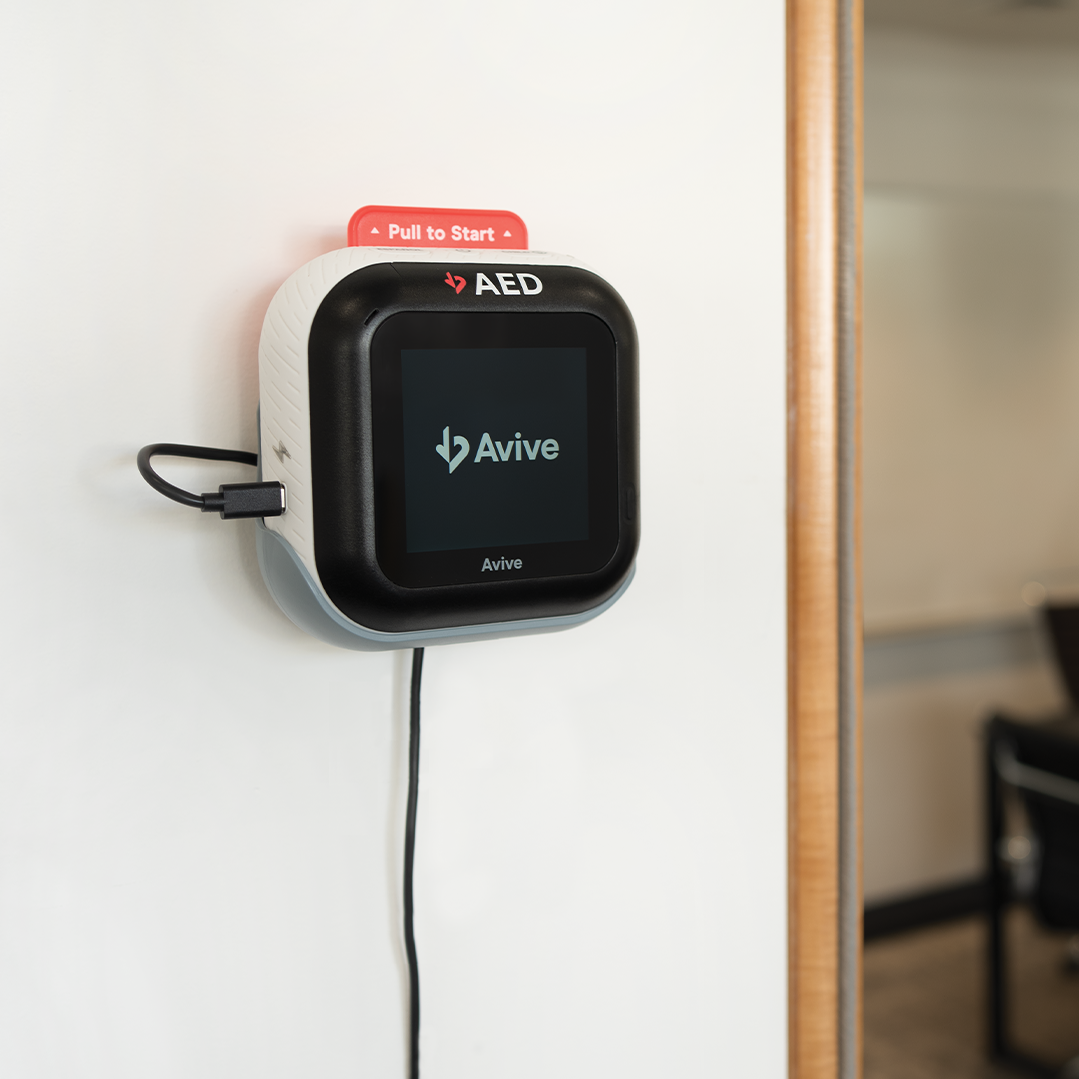 ULTRA PORTABLE

FULLY CONNECTED

EASY TO USE
A Revolutionized Device
The Avive Connect AED takes proven defibrillation technology and expands its benefits to the masses with first-of-its kind capabilities. It is the lightest and smallest FDA-approved AED available- weighing just 2.1lbs with the Avive Connect installed, and built for accessibility, portability, and durability.
The Avive Connect AED's powerful combination of cellular, WiFi, GPS and Bluetooth connectivity enable Avive's novel REALConnect technology.
Complete, uninterrupted access to REALConnect™ Services
Cellular, WiFi, Bluetooth, and GPS wireless communication for daily AED monitoring and notifications, bi-directional communication with 911, and rapid transfer of valuable incident data from the AED.
Access to Avive's REALConnect™ Services includes a web and mobile platform to simplify AED maintenance and fleet management, novel integrations into 911 to streamline response, a replacement Avive AED™ Pad Cartridge included upon expiration and use, Medical Direction & Program Management, and more!
"Its web-based management system no longer requires monthly physical inspections, saving time and money. In addition, it ties to any 911 system in the country with its RapidSOS integration which saves lives quicker! I encourage anyone responsible for managing and purchasing AEDs to check out their store."


APOSTOLIS SAMBANIS, PH.D., ADJUNCT ASSISTANT PROFESSOR,
UNIVERSITY OF ILLINOIS AT CHICAGO
Additional Information
Our Warranty:
We provide a limited warranty to the original end user for our AED units and associated accessories. Our AED's are warranted for five (5) years from the date of shipment. If the AED is registered with the REALConnect maintenance services, the warranty is extended to eight (8) years. Disposable Avive Pad Cartridges are warranted until the expiration dates listed on the package. All other approved accessories are warranted for 90 days, or the expiration date, whichever is later. Find our full Limited Warranty Policy here for more details and conditions.
Return Policy:
Avive Solutions is committed to your satisfaction. If we make an error with your order, or you receive defective or damaged merchandise, please give us a call us at 800-489-4428 or email us at support@avive.life immediately.
If you ordered the incorrect item or need to return an item for other reasons, we offer FREE returns within 30-days of delivery, so long as a few simple conditions are met. Check out our full Return Policy here.
Avive AED with plan
Very compact. Seems simple enough. I plan to get it registered through my community's PulsePoint service but I primarily bought it for personal use. I have ordered the training pads so that I can get my friends and family familiar with it in case I need it
AED with LIFESaver Plan
This is the most advanced AED I have ever seen in my 20 years of being in Fire/EMS. I said I would buy one of these when i first heard of them 2 years ago, and I did. It is a great portable size that allows you to take it with you everywhere. It can also be used as a training unit with the training cartridge. This AED is by far the best AED on the market. You also have options to either purchase the unit outright or pay annually. I am a big fan and recommend everyone have one of these! They have made it so you can really take it with you everywhere.
AED with Life Saver Plan
Very compact, easy to understand device, with strong training after purchase. Also an easy ordering process with good feedback regarding shipment timing.